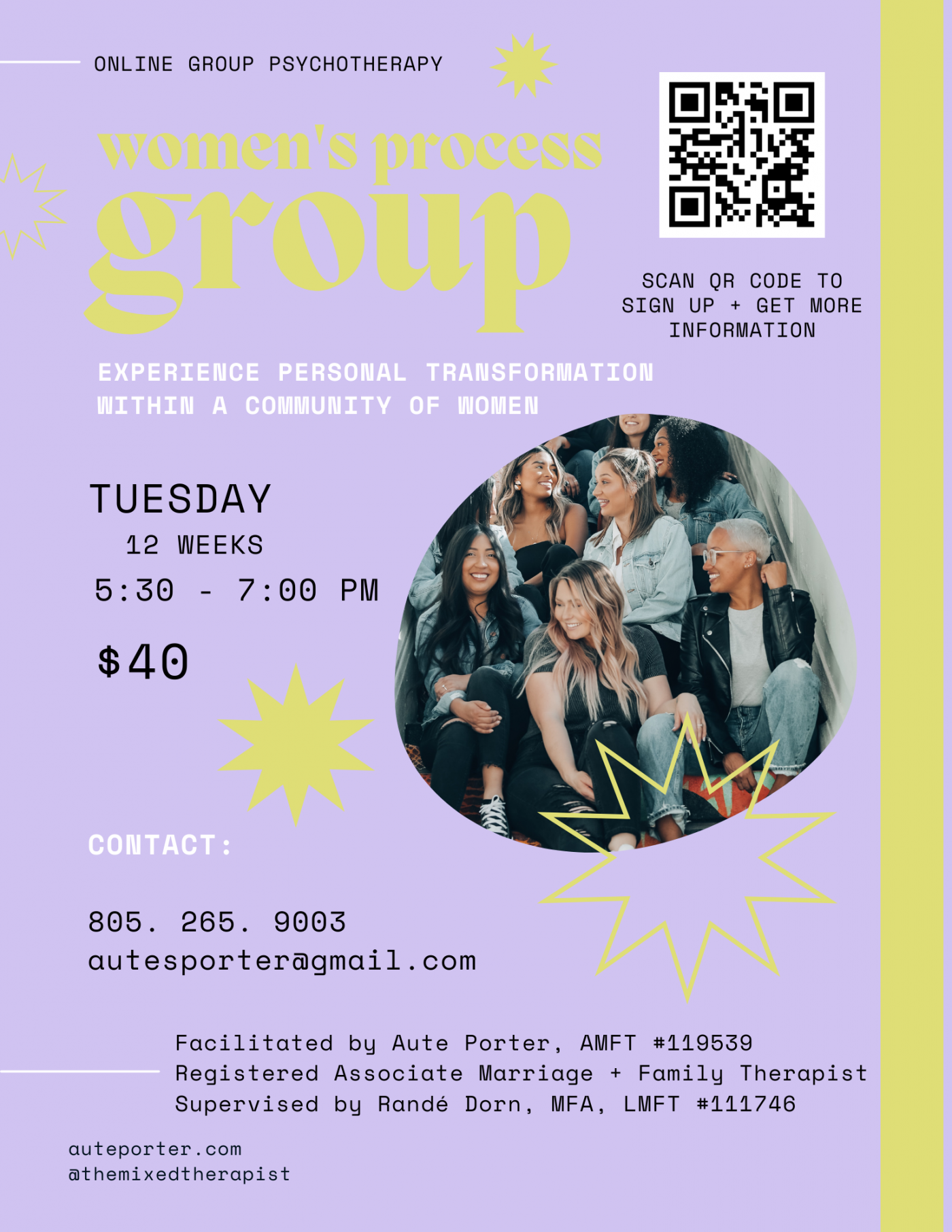 WHO THIS GROUP IS FOR?
This group is intended for anyone who resonates with the gendered-experience of women, and is desiring to immerse themselves within a deep process of speaking truthfully, and having this sense of truth reflected back to them by others. Those who are particularly looking to break their relationship patterns, who want to work on communication, who struggle to find a sense of belonging with others, and who have a genuine desire for self-discovery and introspection may find this group particularly helpful. Those who are already in individual-therapy may find group therapy to be a wonderful supplement to their inner-work.
WHAT IS A PROCESS GROUP?
Unlike a support group, where planned topics lead each discussion, a process group is freely open-ended, and intended to focus on feelings, rather than content. In other words, we are getting to the heart of our needs, opinions, and challenges, rather than remaining on a surface-level of relating to one another.
This setting creates an optimal environment for rapid growth, for self-reflection, and can foster a level of connection that can be difficult to find in our every-day interactions. 
SOME IMPORTANT DETAILS
This group will consist of 6-8 members, and we will meet virtually, through video conferencing, every Tuesday for 12 weeks. Our group starts once it's full. Women located throughout California are welcome to participate.
Are you interested in joining us? Do you have a question?
I'd love to hear from you! Please fill out the information below so we can set-up a time to talk and determine whether this group feels like the right fit for you.